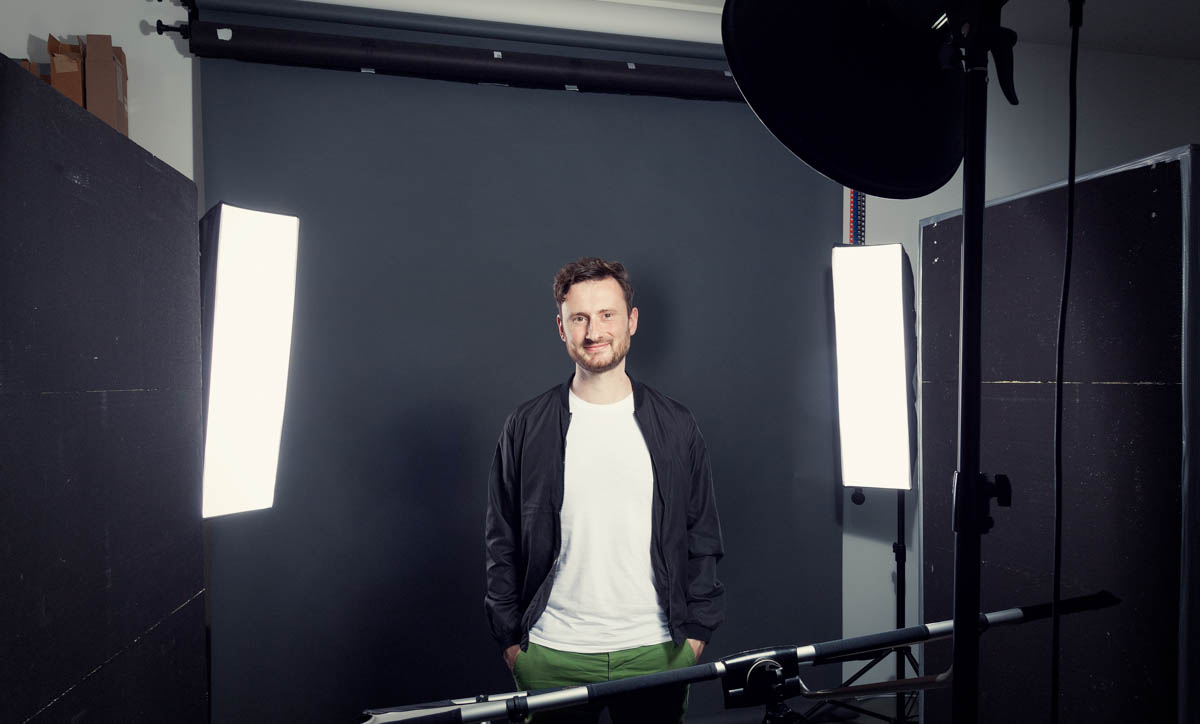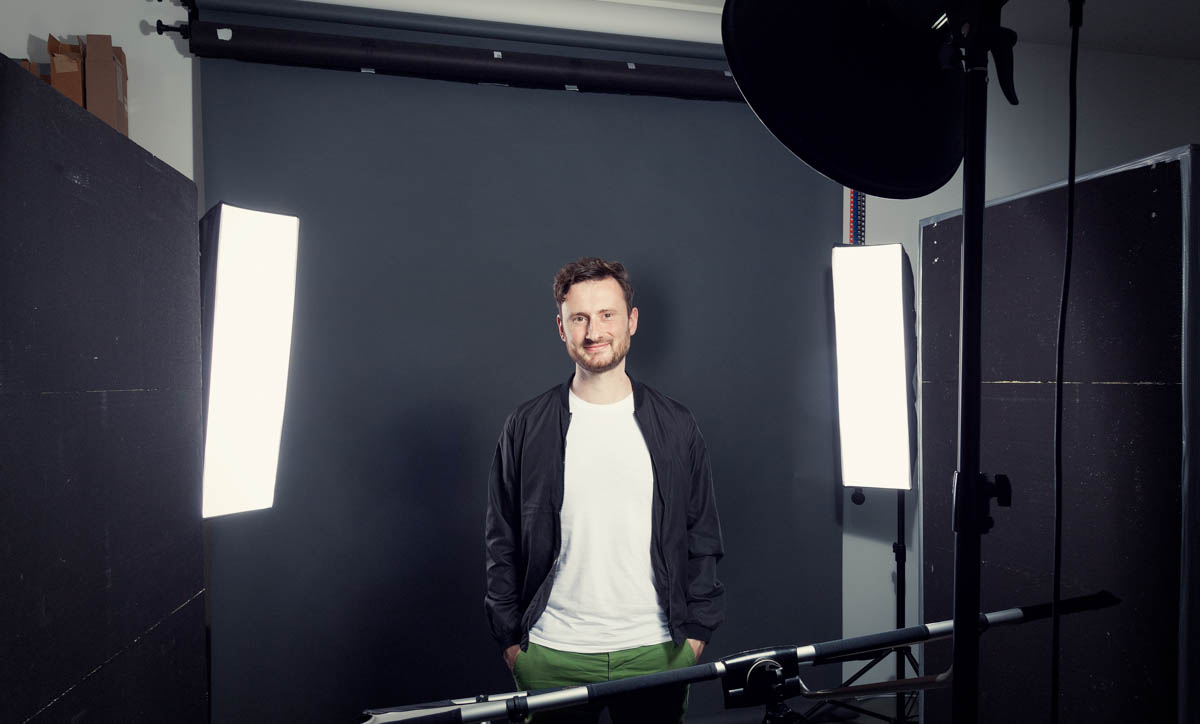 Robert Lehmann ist freier Fotograf aus Berlin mit Fokus auf Portraitfotografie, sowie Unternehmens- und Eventfotografie.
Geboren 1979 in Ost-Berlin folgte den anfänglichen Fotos in schwarz-weiß mit der Wende der Farbfilm und die eigene Dunkelkammer. Gleich nach dem Abitur begann er die Ausbildung zum Fotografen. Anschließend nahm er ein Studium für Kunstgeschichte an der FU Berlin auf und war zeitgleich bereits als freier Fotograf tätig.
Das Handwerk und die analoge Fotografie sind die Grundlage für seine mittlerweile überwiegend digitale Arbeit.
Nach Assistenzen bei Architektur- und Portraitfotografen in Berlin und Wien baute er sein eigenes Studio in Berlin auf. Von dort aus arbeitet er deutschland- und europaweit für verschiedene Kunden – Start-Ups, etablierte Firmen, Verbände sowie Schauspieler und Musiker.
Robert Lehmann versteht seine Arbeit als klassisches Handwerk. Gemeinsam mit dem Kunden erarbeitet er die Aufgabenstellung um eine optimale Lösung zu finden – stilistisch passend, maßgeschneidert und hochwertig.
Robert Lehmann is a freelance photographer based in Berlin. He focuses on portrait photography, business photography and event photography.

Born in 1979 in East-Berlin, his first black and white photos were soon followed by the reunification bringing colour photography and his own lab. Right after finishing school he started his apprenticeship to become a professional photographer. Subsequently he began studying History of Art at FU Berlin while already working as a photographer.
Both the craft of film photography is part of the broad foundation of his now mainly digital work.

After having worked as a photographer's assistant for architecture and portrait photographers in Berlin and Vienna, he started putting up his own studio in Berlin. Based in this metropolis he now works all over Germany and Europe for clients such as start-ups, established enterprises as well as actors.

For Robert Lehmann his work means craft. He defines the task at hand together with his clients in order to match their needs – stylistically on the mark, bespoke and high quality.
Adresse
Wilhelmshavener Straße 16
10551 Berlin